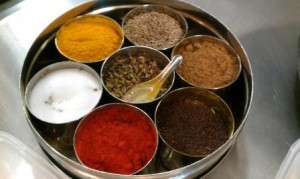 Overview of the course
This is an exciting and fun introductory course to learn about the basics of  Indian cooking, all rolled into one day.
The course will begin with explaining about different spices and why we use them in a particular way for Indian cooking. You will then make a variety of vegetarian and meat starters which includes
Alloo tikki
 Bajis
Shammi kebabs
Jeera chicken
Chutneys.